As of Monday (March 16) there are 98 confirmed cases of COVID-19 in the state of New Jersey, with 31 new cases since yesterday. One of the patients is a healthcare worker at Newark University Hospital and a resident of Bergen County, CBS reported. 
Bergen County currently has the highest number of cases, with 29 positive test results, according to the New Jersey Department of Health.
There have been two deaths in New Jersey from COVID-19, with the second fatality, a woman in her 50s from Monmouth County, announced on Sunday (March 15), NJ.com reported.
Municipal court sessions were suspended statewide and the state Motor Vehicle Commission is closed for two weeks; the agency announced that any driver's licenses, non-driver IDs, vehicle registrations, and inspection stickers that expire prior to May 31 will receive a two-month extension, according to CBS.
State health officials are working with Bergen County to establish New Jersey's first "widespread" coronavirus testing site, NJ.com reported. The facility will operate at Bergen County Community College in Paramus, and is expected to open today (March 16). Only people who display COVID-19 symptoms will be tested, State Health Commissioner Judy Persichilli told NJ.com.
"We're doing everything we can to get ahead of this challenge," New Jersey Governor Phil Murphy said during a telephone briefing on March 14. 
"We will get through this. It will not be mistake-free, I'm sure," Governor Murphy said.
Governor Murphy declared a state of emergency on March 9, after the number of cases in New Jersey rose to 11.
BREAKING: I'm declaring a State of Emergency for New Jersey amid an outbreak of #COVID19.We've been ahead of the curve in terms of our preparations, and this declaration will help keep us there.⁰⁰For more information, visit https://t.co/UyohzX5yGkhttps://t.co/ACoJrkLgJm pic.twitter.com/9gINlZKB1fMarch 9, 2020
Citywide quarantine in Teaneck
On Saturday (March 14), the mayor of Teaneck, New Jersey asked its 40,000 residents to voluntarily self-quarantine as a protective measure against the rapidly spreading coronavirus, NorthJersey.com reported. Teaneck has 18 COVID-19 cases, the most in Bergen County.
"They should stay home," said Teaneck Mayor Mohammed Hameeduddin, according to NBC New York. "When I say stay home that doesn't mean go out to lunch with your friends across the street. That means no play dates, that means your nuclear family stays with your nuclear family. I'm not visiting my sister, I'm not visiting my parents. That is the best way to stop the spread of this," Mayor Hameeduddin said.
Coronavirus science and news
Curfews, restrictions and business closings in Hoboken,  Jersey City and Union City
On Thursday (March 12), Jersey City Mayor Stephen Fulop issued an executive order enacting a 10 p.m. curfew for any establishment with a liquor license, to reduce large crowds and to limit the spread of the novel coronavirus and COVID-19, CNBC reported.
Public city meetings have also been cancelled, and all houses of worship, event venues and restaurants with a capacity of 25 people and higher will now have sign-in sheets, to assist health officials with tracking COVID-19 exposure within the community.
Yesterday (March 15), Union City officials announced a 10 p.m. business curfew effective immediately, and all public recreation events and senior activities are suspended until March 20, according to Hudson County View. Residents were also advised to stay in their homes from 10 p.m. until 5 a.m., until further notice.
"At this time, we have no confirmed cases of the coronavirus in Union City, but we are working around the clock to institute safety measures such as closing schools and restricting exposure," Mayor Brian Stack said in a statement. 
In Hoboken, a citywide curfew will go into effect today (March 16), from 10 p.m. to 5 a.m., Mayor Ravi Bhalla announced on March 14.  
"During this curfew, all residents will be required to remain in their homes except for emergencies, or if you are required to work by your employer," Mayor Bhalla said.
The city of Hoboken also enacted restrictions on bars and restaurants; food service on the premises is now prohibited — limited to takeout and delivery service only — and all bars will be closed as of March 15. All gyms, health clubs, day cares and movie theaters in Hoboken were also shuttered until further notice, beginning on Saturday (March 14). 
School closures
Schools in New Jersey are closed across an estimated 400 districts, check for updates on NJ.com. On March 13, Governor Murphy said in a statement that it is "inevitable" that all schools may soon be shut down statewide.
Colleges and universities have also announced scheduling changes and closings; many are extending spring break, cancelling face-to-face instruction and moving learning online, according to NJ.com (see their list for details).
Cases by county:
Bergen: 29
Monmouth: 12
Middlesex: 12
Essex: 11
Hudson: 11
Passaic: 5
Burlington: 4
Union: 4
Morris: 4
Ocean: 2
Mercer: 1
Somerset: 1
Originally published on Live Science.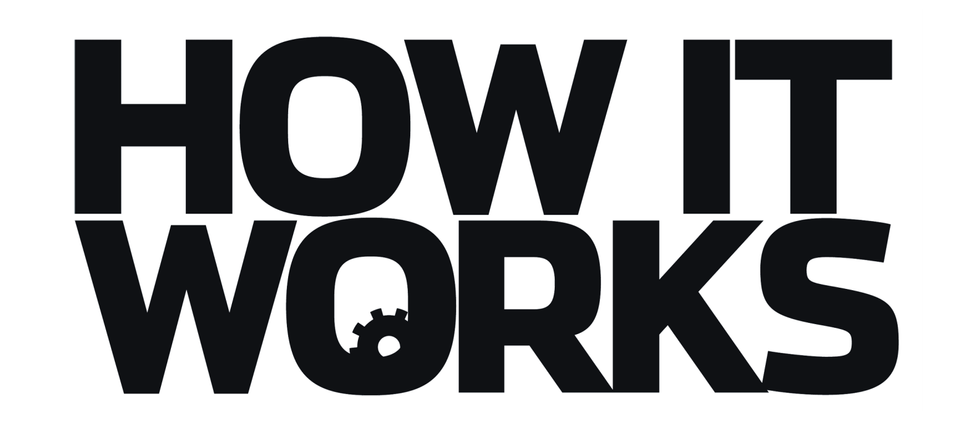 OFFER: Save at least 53% with our latest magazine deal!
With impressive cutaway illustrations that show how things function, and mindblowing photography of the world's most inspiring spectacles, How It Works represents the pinnacle of engaging, factual fun for a mainstream audience keen to keep up with the latest tech and the most impressive phenomena on the planet and beyond. Written and presented in a style that makes even the most complex subjects interesting and easy to understand, How It Works is enjoyed by readers of all ages.
View Deal