Photo-Illustration: reatilers
Maybe you're finally feeling ready to eat a more plant-based diet, but aren't sure how to prepare vegetables without being totally boring. Perhaps you've decided to purge all animal products from your diet, but aren't sure where to start. Or maybe you're a longtime vegetarian or vegan who's just trying to shake up your routine and get a few new recipes under your belt. Whatever your reason for wanting to prepare more plant-based meals, there's a cookbook that can help, no matter your skill level. To find the best vegetarian and vegan cookbooks, we spoke with plant-focused chefs and cookbook authors about their favorites. We've separated their recommendations below into two categories — vegetarian and vegan cookbooks — and each begins with the titles that came up the most before going onto more niche recommendations.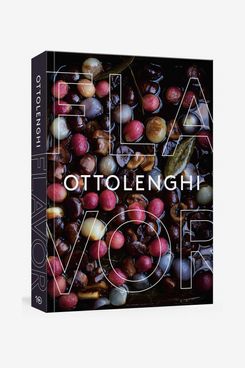 The recipes by Israeli-born British chef Yotam Ottolenghi were mentioned by a couple of our chefs, including David Lee of Planta, in Miami Beach, and Stacy Seebode, a Michelin-trained private chef, who particularly loves this cookbook. It's co-authored by Ixta Belfrage, one of Ottolenghi's former test-kitchen staff, and Seebode explains that "it is truly globally forward and flavored: You will see Korean and Syrian ingredients living harmoniously together, all with texture and 'of the season' highlights in one recipe." She adds: "We have so many similar ingredients (i.e. the French use Espelette, Spanish use Pimenton, Koreans use Gochugaru), and this book reflects exactly that — plant-based dishes with creative, delicious marriages."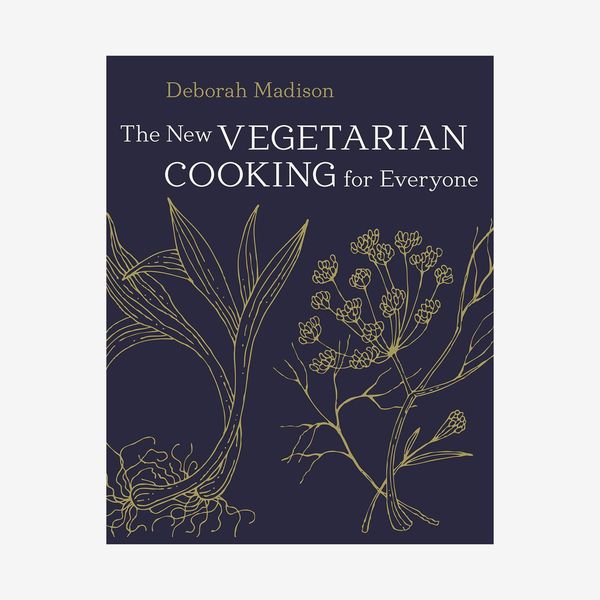 Photo: Retailer
Bryant Terry, the chef-in-residence at San Francisco's Museum of the African Diaspora and author of Vegetable Kingdom: The Abundant World of Vegan Recipes, told us this cookbook by Deborah Madison was his "go-to reference for meat-free cooking," when he moved to Brooklyn in 1997 (the same year the cookbook came out). He says it's just as influential now as it was then: "Madison's modern approach to working with vegetables continues to inspire my cookbook writing." Terry started using it as a culinary student and notes the cookbook is great for new and experienced chefs alike. With more than 1,600 recipes, it "provides enough unfussy tips and tools to give culinary novices the confidence to dive into vegetarian cooking, and it is a valuable resource for experienced chefs as well," according to him. Terry adds that he's given it as a gift to "to dozens of friends — omnivores, vegetarians, and vegans — and they all have only good things to say about it."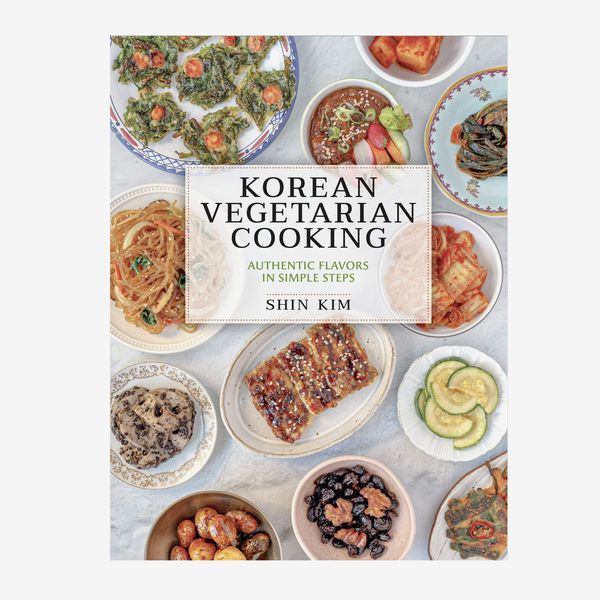 Photo: reatilers
Seebode's other favorite vegetarian cookbook is this 2020 one by Shin Kim. "Many people assume Korean cooking is fish- and meat-based and don't realize that most Korean cooking has roots in solely vegetarian, temple food," she explains, adding that Kim's "lack of pretension and minimalist ingredient-list approach" are two things that make the book stand out. "She really has a way of making Korean staple vegetables like perilla, young radish, and eggplant sing," Seebode says of Kim's recipes.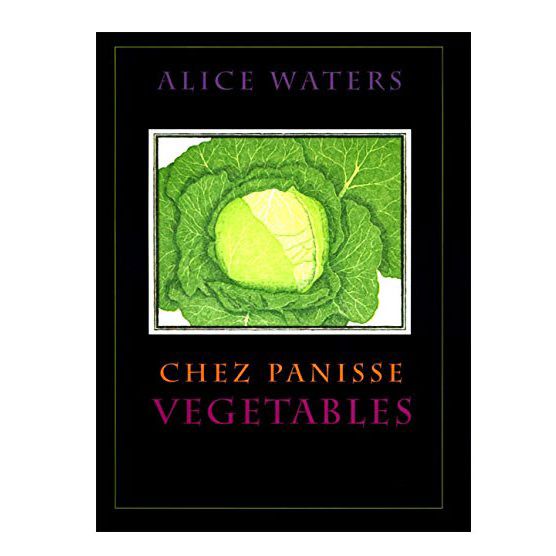 Clara Polito Robinson, the author of vegan-dessert cookbook Clara Cakes: Delicious and Simple Vegan Desserts for Everyone!, swears by this Alice Waters tome, calling it "the most resourceful vegetable-cooking dictionary." Organized alphabetically by vegetable, she says the cookbook makes "creating meals that would be traditionally meat-centric with vegetables less challenging and more exciting."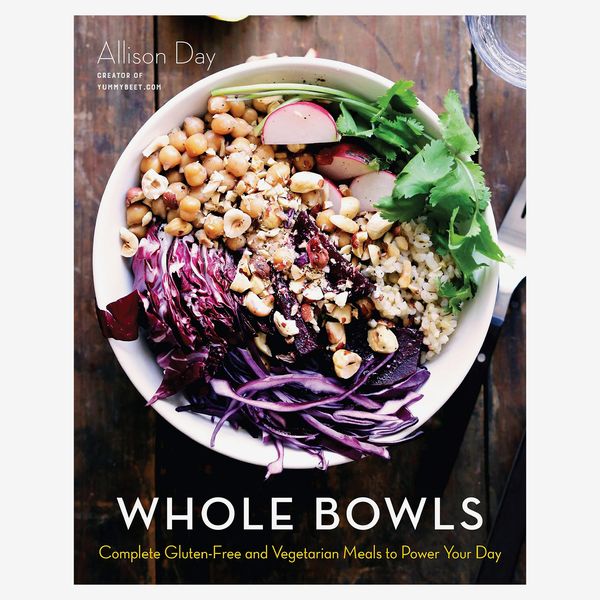 "Easy and fantastic" is how chef and restaurateur David Laris describes Allison Day's bowl-based cookbook. "I am a big fan of the one-bowl dish, especially for lunch, and this is the book for that," he promises. "It is for people who want to put together great meals on a regular basis and draw from ingredients they should have in a healthy fridge."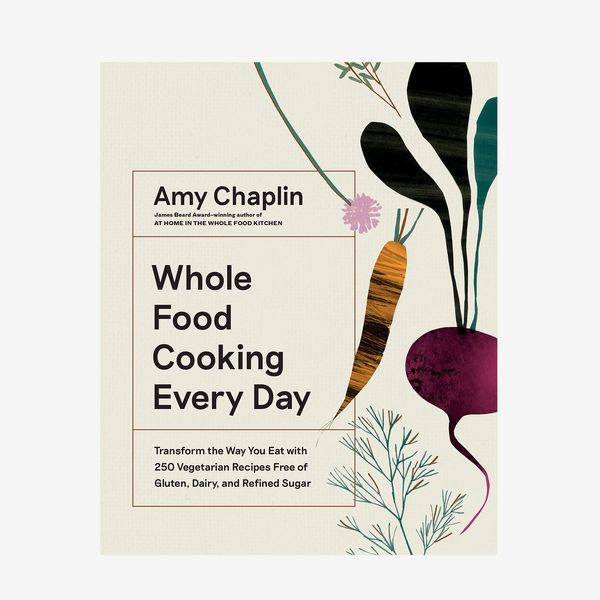 Photo: reatilers
Amy Chaplin's 2019 cookbook, on the other hand, seems ideal for those who like to entertain. "It's a bada-bing, bada-boom moment that puts on a show," according to Claire Olshan, the founder of snack company DADA Daily. The 250 plant-based recipes within are not only gluten-, dairy-, and refined sugar-free, but also happen to look impressive on a plate. "Amy's recipes bring out the full potential in plant-based food, both aesthetically and culinarily," says Olshan, who assures they're "easy to make," too. Some of her favorites include the dill, mint, and lime zucchini, artichoke tarragon, fennel cilantro, sweet corn and basil, and golden cashew dip with chili and lime. She adds: "My go-to 'Amy' entertaining move is to go to the market and buy beautiful and colorful crudite — radishes, baby bok choy, baby fennel, gem lettuces, carrots — and pair it with all the colorful dips she has in the book."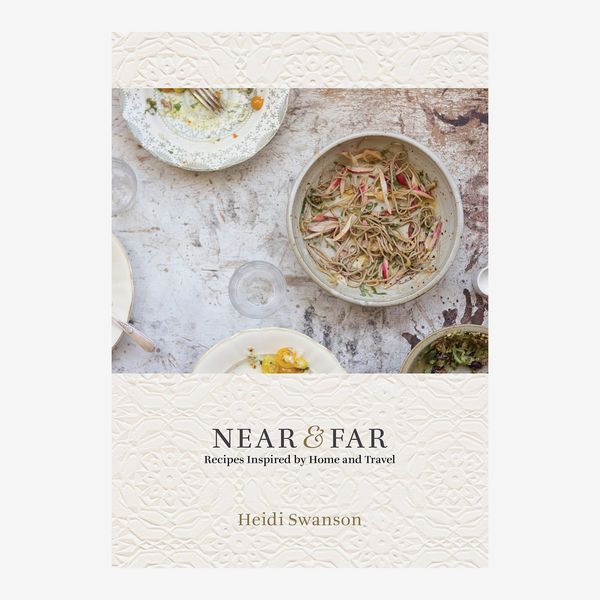 Photo: retailer
Chaplin herself, meanwhile, recommends Heidi Swanson's 2015 book to anyone who sees cooking as a form of travel. "When looking through a cookbook, I want to be transported — whether it be into someone else's kitchen or to another place entirely. Near and Far does both," she says. "Heidi takes you to Morocco, Japan, Italy, France, and India, making recipes inspired by the flavors in each country, then brings you back to her kitchen in San Francisco." Chaplin, a Food52 resident, adds that she has relied on the recipes in this book for more than a decade, telling us they "strike the right balance between decadence and health."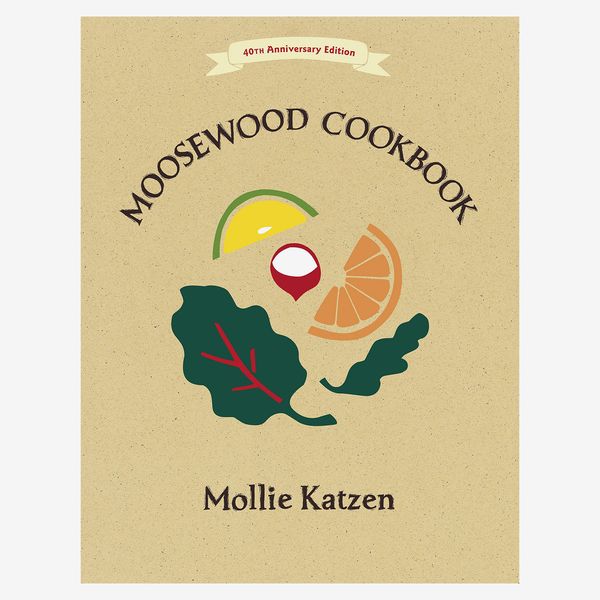 Amanda Cohen, the chef behind Manhattan's vegetable-focused restaurant Dirt Candy, says "no one cooking vegetables can afford not to read" The Moosewood Cookbook, which author Mollie Katzen first self-published in 1974. Cohen started using it in college, telling us, "Its approachable recipes were a great way to ease me into the kitchen." The book, she adds, doubles as a sort of historical document that shows how far vegetarian cooking has come since it debuted. Reflecting on her years spent cooking the book's recipes "page by page, trying to figure out how to tweak the dishes to make them better," Cohen told us that "without even knowing it, I became a chef."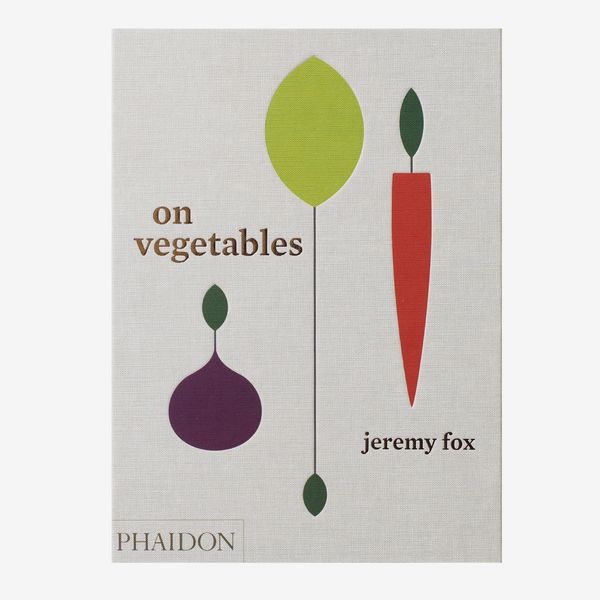 Photo: reatilers
This 2017 book from Jeremy Fox, known for his work at Napa Valley's Michelin-starred restaurant Ubuntu, includes 160 recipes and is a favorite of Adriana Urbina, a Venezuelan chef and three-time winner of Food Network's Chopped. "It is very creative and the recipes, ingredients, and plating are inspiring," she says. Each recipe incorporates "mind-blowing flavors and seasonal ingredients" and is accompanied by "gorgeous photography" that she promises "will make you want to cook every dish you see." Those recipes, though, "take time and require a bit of prep work," which is why Urbina recommends it to "more advanced cooks who want to make elevated, vegetable-forward dishes at home."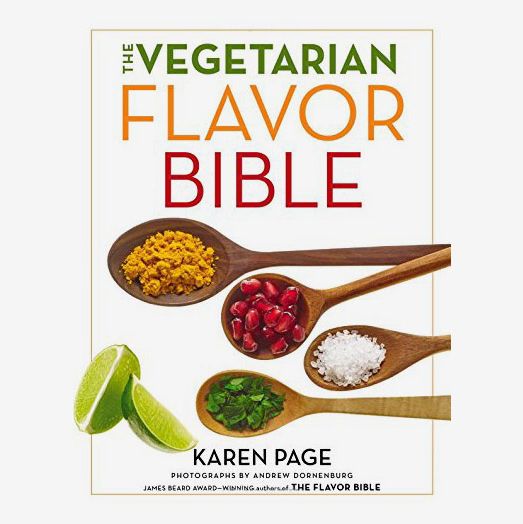 Cohen describes this book as less one you can cook your way through and more one you can use to elevate your vegetarian cooking techniques. "I wouldn't recommend it for first-timers, but if you really want to step up your game, Vegetarian Flavor Bible is what you need," she says. "It focuses on flavor pairings, like explaining why grapefruit pairs with fennel and arugula, which is the kind of thing that I find invaluable when thinking about recipes." (Another pairing tidbit from the book that she was especially intrigued by: achiote seeds with coriander.) Putting it another way, Cohen says Page's 2014 book "rewires how you create dishes — the focus is not on slavishly following steps and measurements, but forcing you to dissect flavor and mouthfeel and making you really think about your food."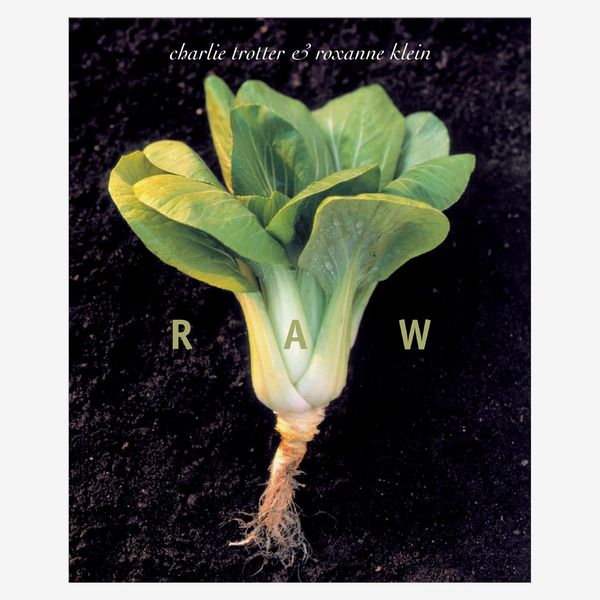 When it comes to vegan cookbooks, two of the chefs we spoke to recommend Raw, which was co-written by Charlie Trotter and Roxanne Klein. One of those chefs is Eric Ripert, a co-owner of Manhattan's Le Bernardin, who calls the vegan and raw recipes within "special and interesting." Ripert explains that "it was the first book of its kind that I ever saw use basic techniques for raw vegetables," adding that its authors "were revolutionary, ahead of their time, and extremely creative." Raw's other fan is the late Tony Mongeluzzi, the former chef at Manhattan vegan restaurant Avant Garden, who recommended this book to us before he died in 2018. When we spoke to him, Mongeluzzi told us he especially appreciated "the skill and technique used in making the recipes" because "it is difficult to make raw food taste good."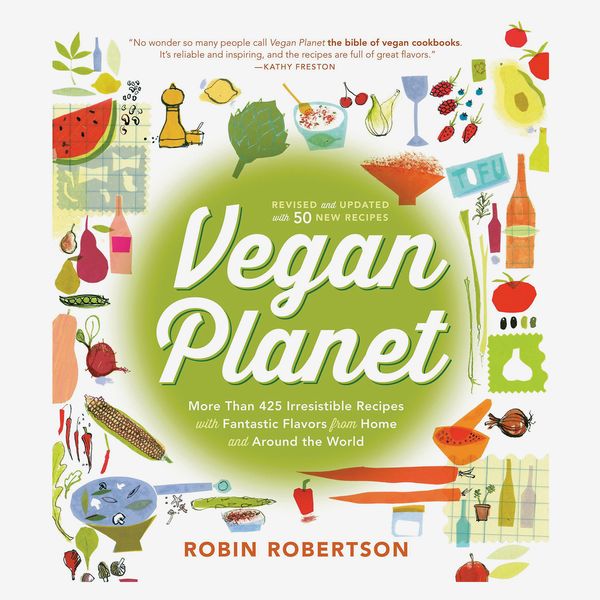 Adam Sobel, the vegan chef behind the (now-shuttered) Cinnamon Snail food truck, says this cookbook by Robin Robertson is one that any aspiring vegan should check out. "I always direct people who are new to vegan cooking to it because the recipes are so easy to work with and the final results always knock it out of the park," he says. Even the least experienced vegan cook will find it useful, Sobel assures. "Robin's recipes make very clever and innately desirable combinations of ingredients and are usually very simple to prepare."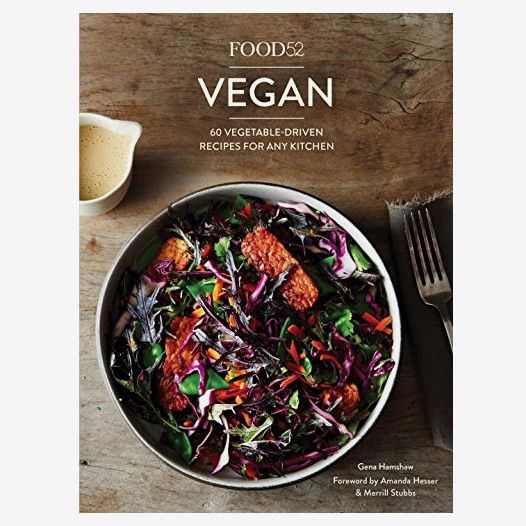 Another beginner-friendly option for vegan cooks is this collection of Food52 dishes. David Rodriguez, a co-owner of the Butcher's Daughter vegetarian restaurants, says "the recipes are simple, vibrant, and delicious." One highlight, according to him, is "the miso soup recipe with shiitakes, soba, and asparagus," which Rodriguez says "inspired us to bring something similar onto our menu."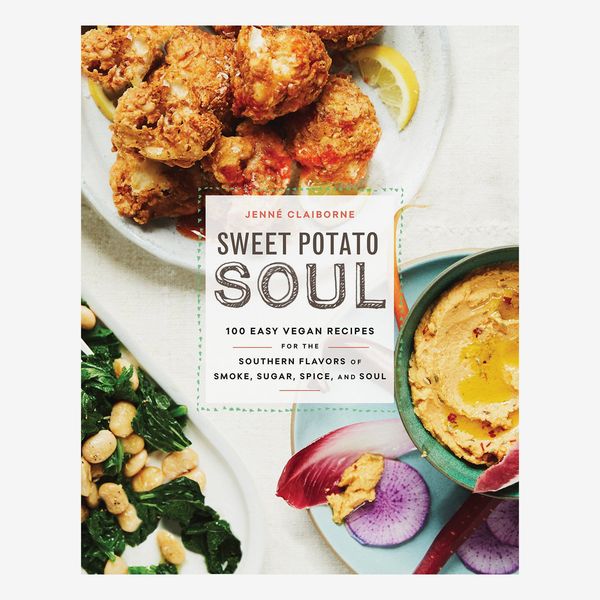 Photo: retailer
Jenné Claiborne's book of recipes that put a vegan twist on soul food comes recommended by Isa Chandra Moskowitz, the chef-owner of Modern Love, a vegan restaurant in Brooklyn. "Sweet Potato Soul includes whole, fresh ingredients — lots of grain, beans, veggies, and, yes, sweet potatoes," explains Moskowitz, who calls the book "very accessible." Aside from recipes, the cookbook includes stories and photos throughout, which Moskowitz says makes it fun to read, too. "Cookbooks are bedtime reading for a lot of people, and Jenné's voice and the beautiful photos are perfect for flipping through when you're in your jammies thinking about what you'd like to make for dinner."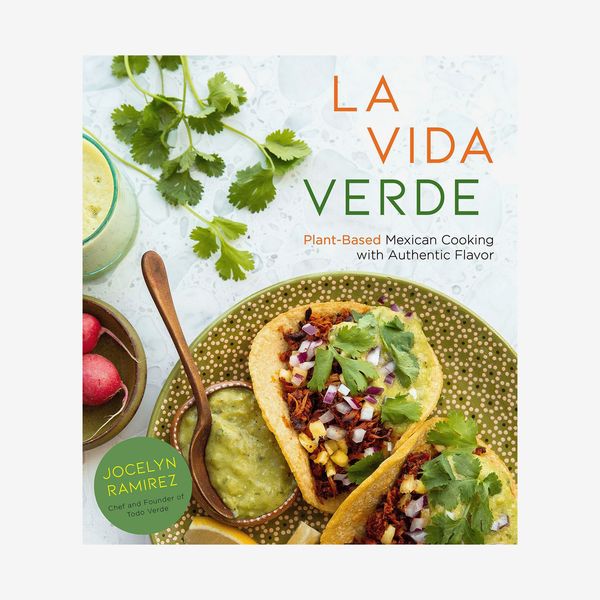 Photo: Page Street Publishing
This cookbook is one Claiborne herself recommends. She says it "provides a fresh, colorful, and delicious vegan take on Mexican food," with "easy and approachable recipes." Three favorites of hers include the "cóctel de champiñón (mushroom cocktail), tacos de yaca al pastor (jackfruit al pastor tacos), and capirotada de xocolate (chocolate bread pudding)."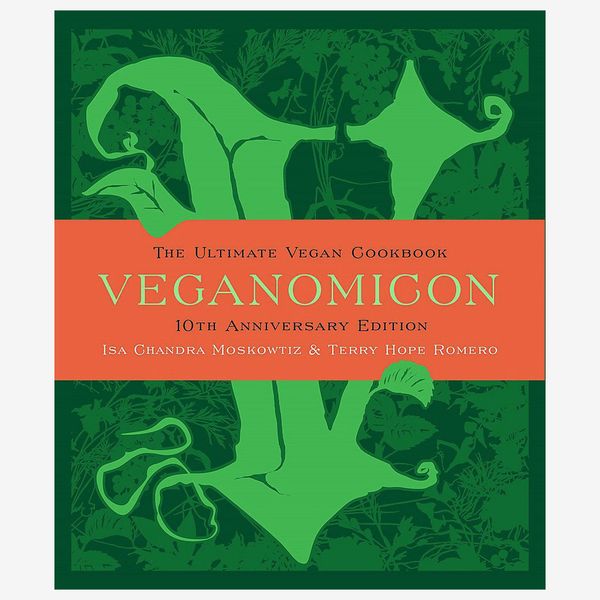 Moskowitz's vegan cookbook Veganomicon (co-written with Terry Romero), which first came out in 2007, is a favorite of Canadian cookbook author and food personality Candice Hutchings, who has high praise: "This book taught me how to cook," Hutchings told us. "It includes basic vegan cooking techniques and a wide range of recipes to suit every dish, flavor, ethnicity, and skill level. I have never had a recipe flop and it is always my go-to cookbook recommendation." Hutchings explains that it isn't the most modern approach to vegan cooking, but she still considers it a "vegan bible" that she will forever return to. Hutchings adds that the authors' "sarcastic humor" makes the cookbook even more engaging.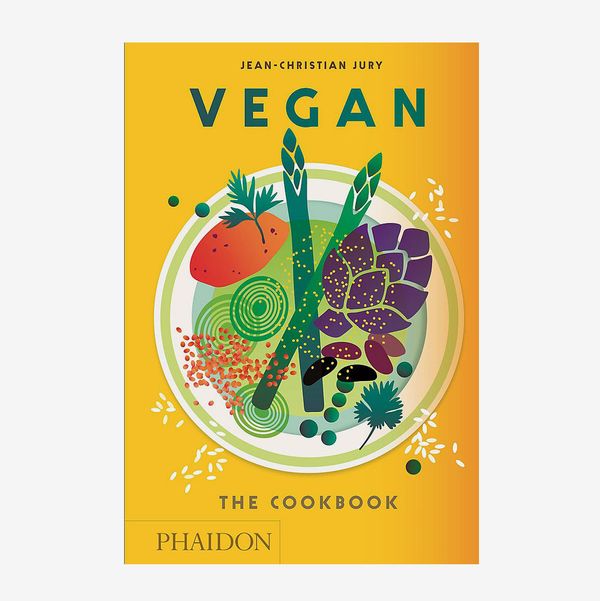 Photo: reatilers
According to chef Aspen Ng, this is another one of those cookbooks that'll let vegan chefs travel the world without leaving their kitchens. "Each recipe states the country where the dish originated, so you can dine internationally each day," he says, promising that "you will always find an interesting dish to try." Echoing sentiments we've heard before, he refers to it as "a bible" that even beginners will find easy to follow. The book is organized by course and may be of particular interest to sweet-tooths because it has a comprehensive dessert section.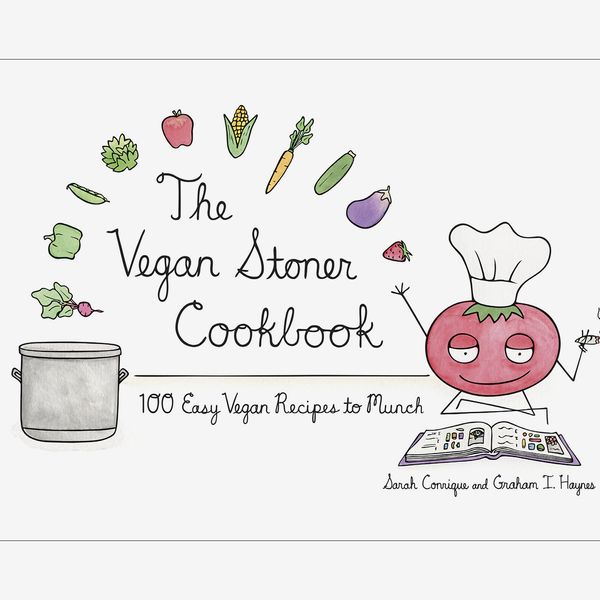 Robinson, who told us about Alice Waters's vegetarian cookbook, says this is her go-to for vegan recipes. She told us the Vegan Stoner's blog was a resource she relied on all the time when she first went vegan, and that this cookbook by the blog's creators is "even more intriguing." Inside are "affordable, delicious recipes and beautiful illustrations" that Robinson says "familiarized me with so many cooking-ingredient staples." Perhaps not surprisingly, she adds that the cookbook contains "just enough comedic relief to loosen you up and have fun while you're cooking."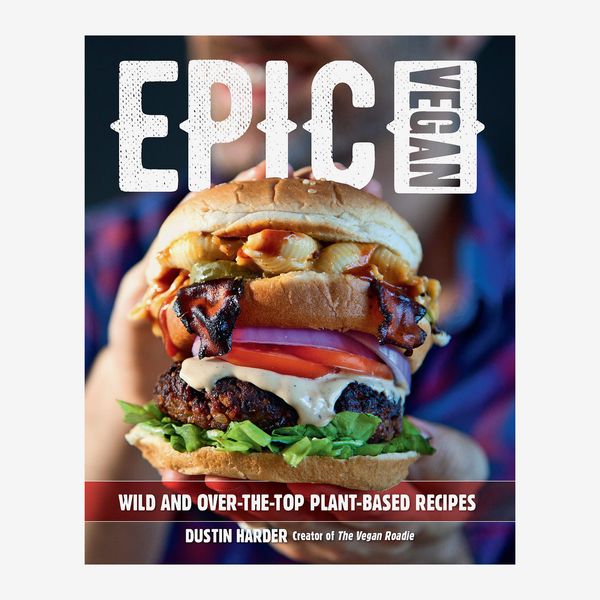 Photo: retailer
"Over-the-top, saucy, messy, in your face, and mouthwatering" is how vegan chef and author Chloe Coscarelli describes Dustin Harder's 2019 book full of "good vegan food." According to her, it "will make anyone who thinks vegan food is about sprout sandwiches and tofu stir-frys think twice." That's because Harder, the host and creator of the vegan culinary-travel series The Vegan Roadie, "matches the most crave-able traditional dishes and one-ups them with a vegan twist," she explains.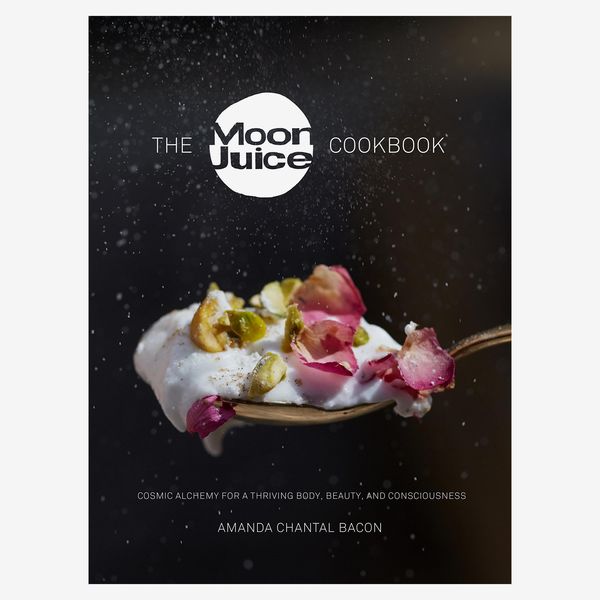 Laris says vegan cooks who are looking to try recipes that are a bit more niche should consider this cookbook by Moon Juice founder Amanda Chantal Bacon. He says it is "so thoughtful and well put-together," with 75 recipes for snacks, drinks, and sweets, many of which are versions of goodies she sells in her stores. "It not only looks at plant-based cooking but really opens up the reader to a world of so many new techniques and ingredients that should (and must) not only be part of plant-based-eating fans' diets, but everyone's." (Those who really like the sound of it might also be interested in preordering Bacon's second cookbook, which is set to release in October 2021.)
Photo: retailer
Brooks Headley, the chef-owner of vegetarian burger joint Superiority Burger, describes this decades-old cookbook much in the way that Cohen described The Moosewood Cookbook: less of a practical, step-by-step manual and more of a "hippie vegan cooking manifesto." When it debuted in 1975, it was the first meat-, dairy-, and egg-free cookbook published in the United States. Created by members of The Farm, a community in rural Tennessee, Headley describes it as "a classic of the genre and a really fun time capsule of mid-1970s vegan cookery." While he admits you will "probably need to zing up the recipes with supplemental olive oil, chili flakes, farmers' market vegetables, and vinegar," he says that the recipes within are "prepared with ingredients you understand and can recognize."
The Strategist is designed to surface the most useful, expert recommendations for things to buy across the vast e-commerce landscape. Some of our latest conquests include the best women's jeans, rolling luggage, pillows for side sleepers, ultraflattering pants, and bath towels. We update links when possible, but note that deals can expire and all prices are subject to change.
Every editorial product is independently selected. If you buy something through our links, New York may earn an affiliate commission.